Free marketing classes are a great way to build your business. They're especially helpful when you're no longer part of a traditional org chart and regular performance reviews are a thing of the past, it's easy to let your commitment to professional development slide. It's important to keep your skills fresh, but it's not always easy (or affordable) to know where to go. 
Here are the best free online marketing classes that have serious street cred with clients.
If you really want to master Google, go to the source. Google Analytics Academy offers free online classes that teach you all you need to know about the search giant's measurement tools. The courses cover everything from Google Analytics for Beginners up to courses for the most advanced power users. Essentially, you'll get all the knowledge you need to effectively counsel your clients on Google.
HubSpot Academy offers a boat load of free educational tools. All information is broken down into easy-to-follow modules taught by friendly and knowledgeable staff. These educational units include short lessons as well as longer courses and certifications. HubSpot also offers live training and a library of master classes for on demand learning. Keep an eye on their evolving educational offerings as they're actively building out their curriculum.
The Courses & Certifications break down the mystery and myths behind online marketing, and present topics in an easy-to-digest fashion. Freelancers who have taken these courses recommend you fully commit to earning the certification and try to finish each one within a week. Otherwise, it's easy to start a class and get distracted by other work, making it harder to pick up at your last stopping point. The certifications cover Inbound Marketing, Social Media, Inbound Sales, and so much more.
Moz knows search engine optimization (SEO). The free classes offered at MOZ SEO Learning Center are for every level of marketer – from beginners in SEO to the most advanced pros. The learning modules cover everything from ranking and visibility, keyword research, and crawling and site audits.
SEM Rush Academy features excellent, free training classes and certifications in search engine optimization. The classes are easy to access with options for video and/or text learning. Each learning module includes a quiz at the end to test your knowledge. Spend some time with SEM Rush Academy, earn certifications, add them to your LinkedIn profile. When you do this, you'll put yourself in a great position to win new clients based on your SEO knowledge.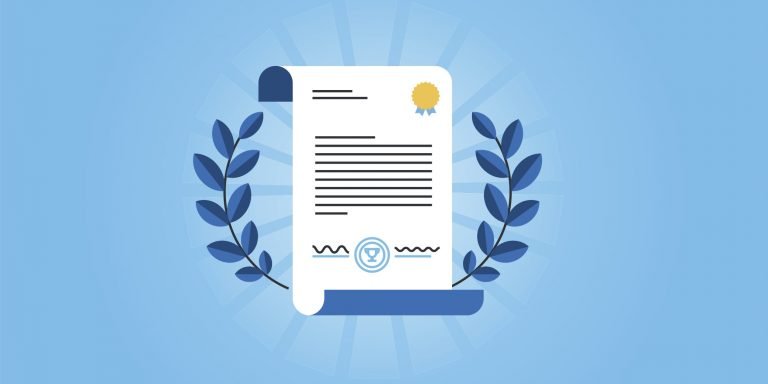 You already know that taking online classes is a very effective way to keep your skills sharp and build your business. In reality, life gets busy and it's easy to walk away from this post and go about your business. That's why right now is the perfect moment to open up your calendar and block off time to take an online class or two over the next six months. You'll be happy you did.
Once you've earned certifications, add them to your portfolio, website, and LinkedIn profile. Then, go through your network and see which contacts most closely align with those skills. Start networking based on your new abilities and you'll be able to expand your contacts and potential new business leads.