PR, marketing and communications freelancers need a website. These days, it's just not enough to use email or LinkedIn to find clients. Having a website makes it easy to showcase your talents and demonstrate your skills. It also positions you to attract the types of clients that align with your business goals.  
If you're building or fixing your website, read this Q&A with Colton Joseph. Colton is a WordPress developer and one of the brilliant minds behind the website design and development startup, PressPickle.
Q. Most freelancers need a simple website presence with a bio, headshot, and links to social media. Is there anything else you recommend to help them stand out in the crowd?
Q. What should a PR, marketing or communications freelancer expect to pay to quickly get a great website up and running?
It's going to depend on the developer, but typical sites I see run anywhere from $1000 – $3000.  That's bare bones, but at that price everything should work.
Q. Do you recommend WordPress, Wix or another option for a website? Why?
WordPress over and over again. WiX, SquareSpace, and others like them are fine DIY platforms if you want a website with just your name and a contact form. If you ever see your business adapting, changing, expanding, growing from a digital perspective, I'd 100% recommend WordPress. 
With WordPress, you own your site files and the plugins and theme repositories are huge, making it the best platform for flexibility. WiX and SquareSpace are managed platforms that you pay a monthly fee to use. And they're very hard to customize beyond what they give you.
 Q. There are many online sources for PR freelancers to find website designers and developers for short-term projects. What are the pros and cons of going to those sources?
Pros – realizing you need help and good on your for seeking out an expert.  Cons – you have to know where to look.  My personal favorite is Upwork – lots of good reviews on there and you can usually sift through the bad seeds pretty easily. But I would never recommend going with a developer who charges less than $35/hr.  It never turns out well.  I have lots of friends and family with sites that they paid "$200" or "$700" for and are furious with how poorly their sites operate.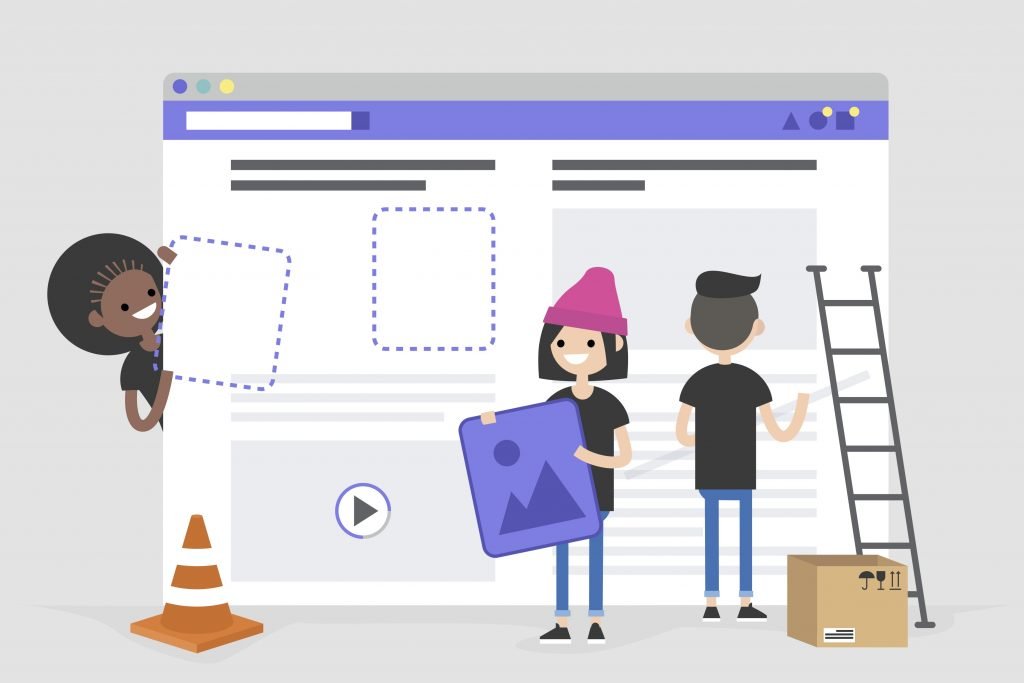 Q. What questions should freelancers ask when finding and evaluating resources?
I recommend they ask, "Can you handle backend, frontend and design/prototyping?"  If the developer or designer can't, find someone else. 
There are too many pitfalls in managing multiple parties that sometimes don't get along or have no idea what happens on the other side of the coin.  Unless you're working on a large project – where a team makes sense – I'd go for a jack of all trades type that can know when he/she is putting designs together how they're going to also develop it. 
Q. What are some simple SEO tactics people can do to get their website found in search engines?
There are some great resources out there like Moz and SEM Rush.  For a small business, you absolutely must have the technical SEO structure in place for your site to not completely fall off the radar. Beyond that, blogging and getting backlinks are your best options on a shoestring budget. Google has never waivered in their love for blogs – for whatever reason. 
PressPickle offers 15% off all services to ProsInComms members